What do we do?
We, at DevelopDreamz Industries, excel in designing, development, manufacturing and promoting Industrial Automation products. We dedicate ourselves to turning innovative ideas into essential products and services to meet customers' expectations. To help us achieve this we look for people who have the drive and the competence to become part of an advanced team of professionals.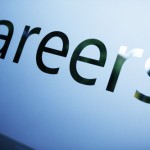 Why join us?
A professional work environment
Daily support and respect from team members
Comprehensive training and development
The opportunity to be an integral part in the success of DevelopDreamz
Continued career growth
An environment that creates energy and enthusiasm for new development.
To apply mail your resume at career@developdreamz.com
or
Call us at 020-65277775 / +91 9325 077 775

Available Positions…
Sr. PHP Developer
-
2 Positions
Experience-4 to 6 years.
Sr. Embedded Developer -
Positions: 2
Experience-2 to 4 years.
Digital Marketing Head -
1 Position
Experience -4 to 6 years.

Sr. UX & UI Designer
-
1 Position
Experience- 2 to 4 years.
Marketing Executive -
3 Positions
Experience- 0 to 3 years.